MAINTAIN YOUR BRAIN
with TIANA ADVANCED FORMULA MEMORY OIL®

Advanced Vegan Formula to Boost Memory and Brain Performance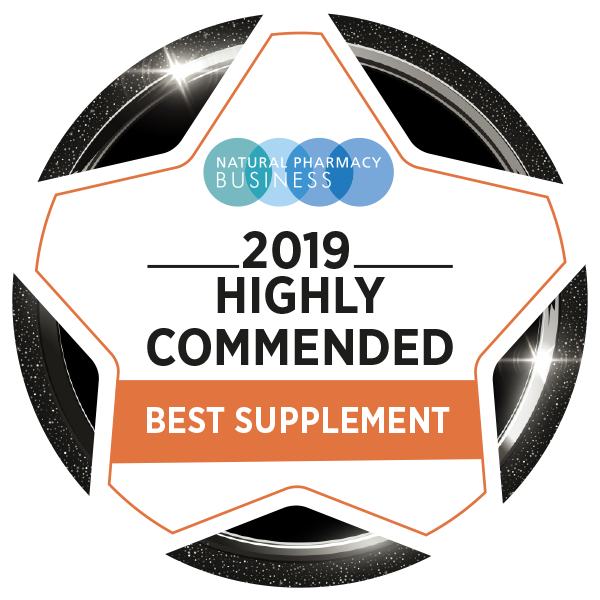 Unique trademarked Memory Activation Complex™

Most powerful and natural bioactive memory ingredients

Activate memory and maintain cognitive ability

Daily requirements of omega-3 DHA and vitamin D3

Suitable for all adults, children, diabetics and people with

mild memory impairment

Vegan Society Approved

Award-Winning
Voted Highly Commended in Best Supplement category - Natural Pharmacy Business Product Awards 2019

Product Information
Supported by extensive scientific research, TIANA Advanced Formula Memory Oil® contains pioneering trademarked Memory Activation Complex™ and 100% natural highly concentrated powerful brain-boosting bioactive ingredients to activate memory and maintain cognitive ability by reducing oxidative stress and inflammation in the brain cells, which is one of the main causes of memory deterioration in conjunction with a busy, stressful lifestyle and lack of cognitive stimulation. It is helpful for diabetics and people with mild memory impairment as well.
Activate and Nourish Your Memory
Maintain Memory Performance
Maintain Improved Work Performance
Boost Concentration Levels
Improve Attention Span and Focus
Delicate taste with a hint of turmeric. Liquid formulation is proven more effective than tablets or capsules.
Easy to use. 100% Allergy-free food supplement, 100% Natural. Suitable for vegans and vegetarians.
Premium quality, purity and sustainability of ingredients guaranteed.
Conceived and made in the UK. Available in a recyclable glass bottle.
How does it work?
Our Memory Activation Complex™ and powerful bioactive memory ingredients:
Vegan Omega-3 DHA from Algae Chlorella maintains your brain function, activates memory and reduces inflammation which is vital for creating essential cell membranes. Highest purity and concentrated Omega-3 DHA contains a very important nutrient called Choline which plays a vital part in memory improvement. It is also a vital ingredient to support vegan diets.
The purest 100% MCT combined with Tumeric provides a high percentage of bioactive Turmerone and Curcumin compounds to enhance energy, maintaining focus and preserving concentration functions.
Co-enzyme Q10, an active ingredient which adds to the purity, quality and effectiveness of the formula which also plays an essential role in the intensive production and activation of energy
Alfa-Lipoic Acid, which boosts mitochondrial energy production and protects brain cells against oxidative stress
Vitamin D3, a vital antioxidant that helps to boost overall brain function and wellbeing.
Why chose TIANA®?
TIANA® offers the most natural, powerful and highly concentrated formulation on the market with 60% bioactive Turmerone and Curcumin, and 100% MCT with 4 essential fatty acids.
A daily dose contains 100% of the daily requirement of Omega-3 DHA and Vitamin D3, meaning there is no need for additional supplementation of these vital nutrients.
Very high Co-enzyme Q10 concentration: 98%.
Free From and Allergy

Suitable for Vegans & Vegetarians.


100% Natural
Contains no stimulants, GMO, chemicals, sulphates, artificial colours or flavours, preservatives or additives.
Suitable for all adults & children.
Food supplement 100% Free From:
gluten, wheat, starch, yeast, nut, soy, dairy, lactose, egg and fish
added sugar or salt
cholesterol, trans-fats and hydrogenated fat
palm oil.

Perfectly adequate if you
have coeliac disease, diabetes, digestion issues
follow a keto or paleo diet.
Directions & Storage
One 5 ml teaspoon every morning with or after breakfast
Can be mixed with coffee, smoothies, porridge, dressings or other foods and drinks… to add a delicate spicy taste
Shake before use
Do not exceed the recommended dose
Continued use provides the best results
Store in a cool dry place. Do not refrigerate. Once opened use within 60 days.
Ingredients
Medium Chain Triglycerides, Omega-3 DHA, Turmeric (Curcumin & Turmerone), CoEnzyme Q10, Alpha Lipoic Acid and Vitamin D3.
Food supplements must not be used as a substitute for a varied and balanced diet and a healthy lifestyle. If you are pregnant, breastfeeding, taking any medication or under medical supervision consult your doctor before use.
TIANA Advanced Formula Memory Oil® can be used alongside medication as it contains only natural bioactive ingredients and is free from drugs and hormones. The product has no known side-effects when taken directly.
For specific advice on taking with medicines, we recommend that you contact your doctor.
Sustainable Packaging
Our Advanced Formula Memory Oil® is available in a 150 ml (30-day supply) recyclable glass bottle.
Sustainable and plastic-free.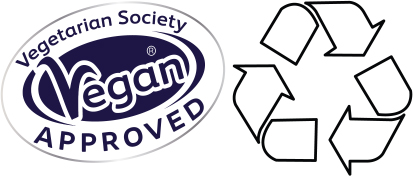 Formulated and Manufactured in Great Britain.